London Design Festival Talk And Seminar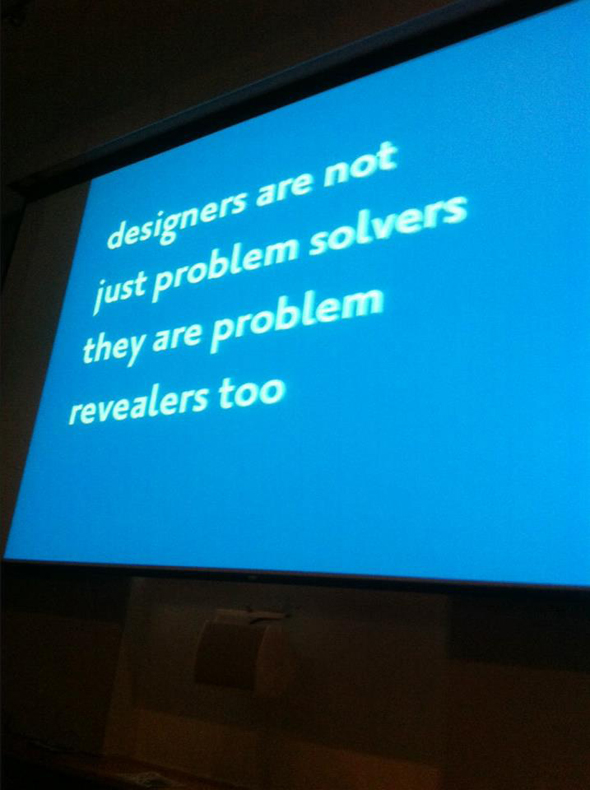 We wanted to intervene in the London Design Festival to bring the Occupy perspective to a different audience. We were hosted by the V&A for a panel discussion and to show work from our two campaigns from this year, Debrand The City and Expose The 1%.
Introduced by Occupy Designers Jody Boehnert and Noel Douglas the panel also included, James Meadway, Senior Economist at the New Economics Foundation who explained why the City Of London is at the heart of our economic and social problems. Jody and Noel showed work from the campaigns, then Tzortzis Rallis explained the design activism that helps produce The Occupied Times the voice of the movement that came from the camp in St.Pauls.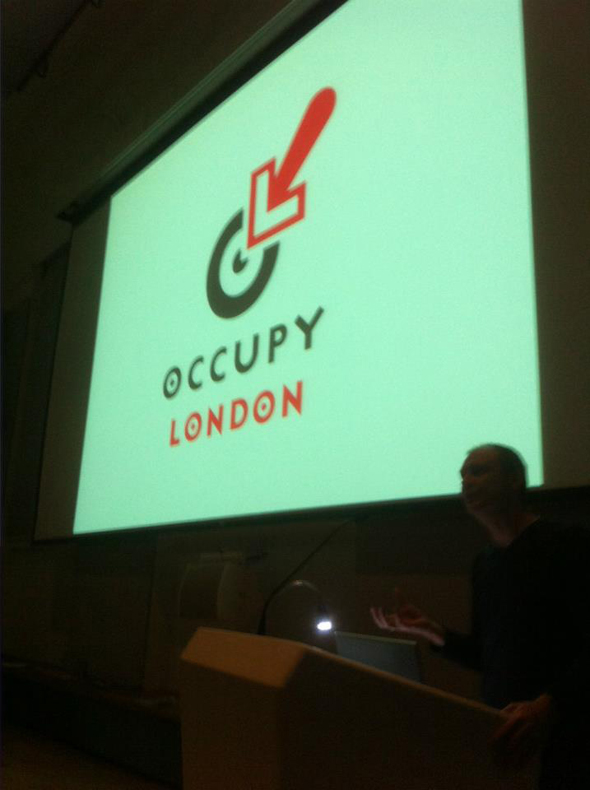 Finishing up Jonathan Barnbrook brought the issues back to design practice as he talked about work done for Occupy and the fact that designers are "not just problem solvers, but problem revealers too".
Following up the talk we held a successful seminar on 'The Role Of Design In An Era Of Crisis' attended by over 70 people the seminar allowed designers the space to think through what radical design practice could, and should be.